Introduction
Posted by
tixxana on 2009.06.25 at 18:00
Hello there! I know most of you current members are all up-to-date with the comic, but this is for when new people start joining and have no idea what's going on!
If you've just joined, welcome! This is the first entry you're going to want to read; it will explain what exactly is going on...hopefully.
drw_comic
was technically started on April 20, 2009, when
keepdemonsatbay
and I [and then
kagayaki_hime
started
dorkily
planning a "What our wedding would be if we could marry Red Wings players." [Valtteri Filppula, Chris Osgood, and Ilari Filppula, to be exact] The things we came up with were hilarious [like Babcock officiating, Datsyuk doing the readings...] and I had the incentive to start drawing a comic of it.
While I'll be posting the embarrassing hilarity of that comic at some point, I thought I might introduce you to the drawings of the players first off!
First off, Mike Babcock. [things in bubbles are erased for the most part because they're totally out of context]
Most of the time, he looks more like this:
Which caused this macro to be made by
spartanwerewolf
Abdelkader made his debut a few days ago.
Pavel Datsyuk and Henrik Zetterberg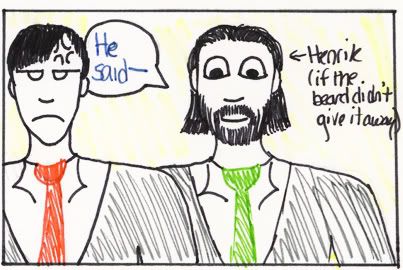 Valtteri Filppula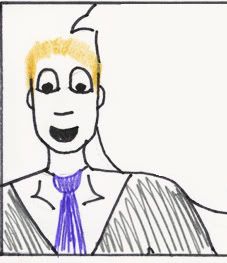 Hossa and Franzen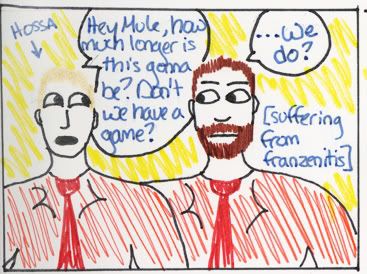 Lidstrom
Lilja
Brad Stuart and Chris Osgood
Hudler, Conklin, and Cleary.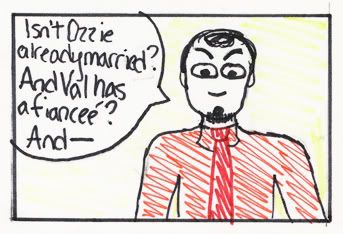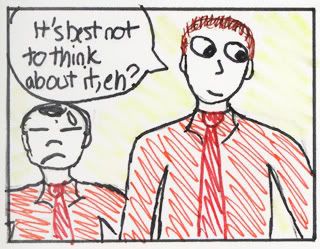 He speaks for himself...
Kronwall and Rafalski
Lebda, Holmstrom, and Ericsson
Maltby and Draper
Obviously, I haven't drawn
every
player yet, but I'm sure in time, they'll all show up.
I'm still not entirely sure what I'll do if we lose players this summer [i.e. Conklin, Hudler, Samuelsson, Hossa, Chelios...]. I may keep them in, I may not. We'll see when the time comes.
I hope this peaked your interest! <3